Let's work together to give girls the dignity they deserve and stay at school.
Menstruation Kits for Africa
Menstruation is a natural process that affects billions of girls and women across the globe.


Unfortunately, millions of those women and girls lack access to the most basic sanitary items during their periods, as well as fundamental healthcare education concerning their bodies and their menstrual cycle.


In many remote and developing parts of the world, menstruation is treated as a stigma, with women barred from places of work, worship, and education during their periods and no reliable way to manage it.


Here at the Your Smalls Appeal, we are committed to eliminating period poverty.


We mainly work in sub-Saharan Africa – including the Gambia and Kenya, as well as with refugees, and homeless shelters in the UK and overseas with your support we provide girls and women with menstruation kits that allow them to manage their periods in a safe, sanitary, and in a dignified manner.
The African Menstruation Taboo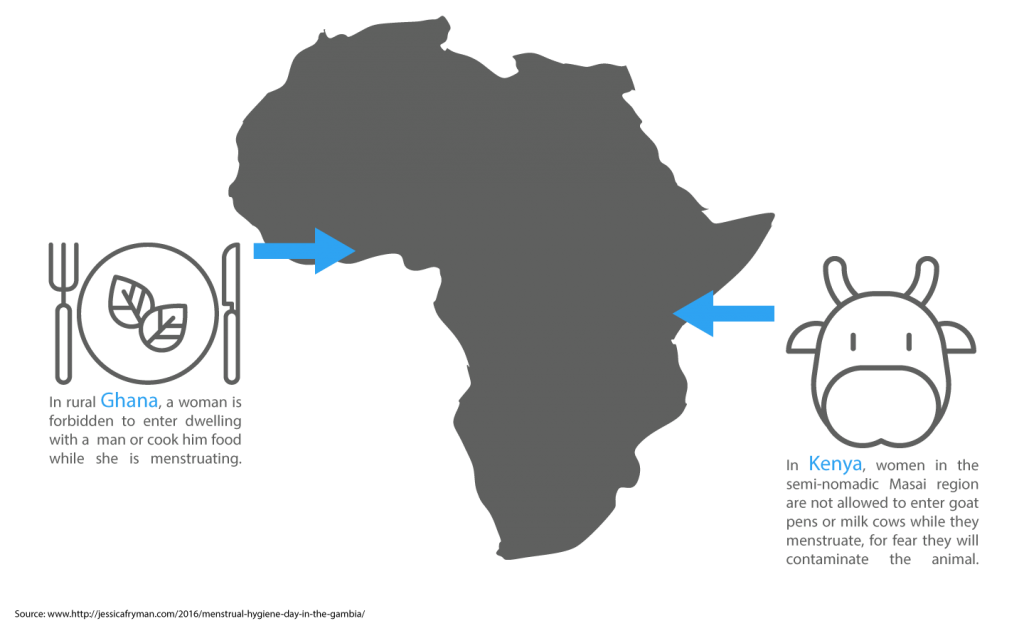 Period poverty describes a situation where women and girls cannot manage their period during menstruation. This, combined with the stigma many developing countries attach to menstruation means they miss out on work and/or education during their period. This amounts to dozens of 'lost' days every year – days where they are unable to earn and unable to learn.
Why is Period Poverty Such an Important Issue?
Period poverty affects over 500 million girls and women around the world – that's half a billion, or around an eighth of the global female population. Without the proper access to safe and convenient facilities offering water, soap, and other hygiene items, women and girls suffer the direct consequences of period poverty. These include:
A lack of hygienic sanitary products and suitable education on the subject leads many women in the developing world to try and manage their periods with old rags, which can lead to both urinary and genital infections, especially in areas where FGM is practiced. Furthermore, without proper health education, many have to endure a menstrual cycle that they are unable to control.
While not true of all developing countries, there is a stigma associated with women's periods in many parts of the world, especially in more remote regions. This stigmatisation can result in isolation, depression, and neglect, as well as leaving girls and women open to abuse and sexual exploitation. soap, and other hygiene items, women and girls suffer the direct consequences of period poverty. These include:
If girls and women cannot manage their period effectively and hygienically, they are often forced to stay home from work or school. This leads to loss of wages, falling behind in their education, and underperforming compared to their peers.
Here at Your Smalls Appeal, we are combatting period poverty by supplying girls with reusable menstruation kits. Each kit lasts for three years and is beautifully made by women in The Gambia. These workers are women who have been trafficked, which means your period poverty donations are also helping provide sexually exploited women and girls with a job and regular income. Our kits include a pair of pants, reusable fabric pads, a fabric insert, a bar of soap, and a bag to keep it all in.
If you want to donate to a period poverty charity, you have come to the right place. All donations, large and small, are gratefully accepted here and we guarantee that they will make a difference to girls and women across the world. If you have any queries about the work we do and how else you can help, drop the team an email at enquiries@yoursmallsappeal.org.